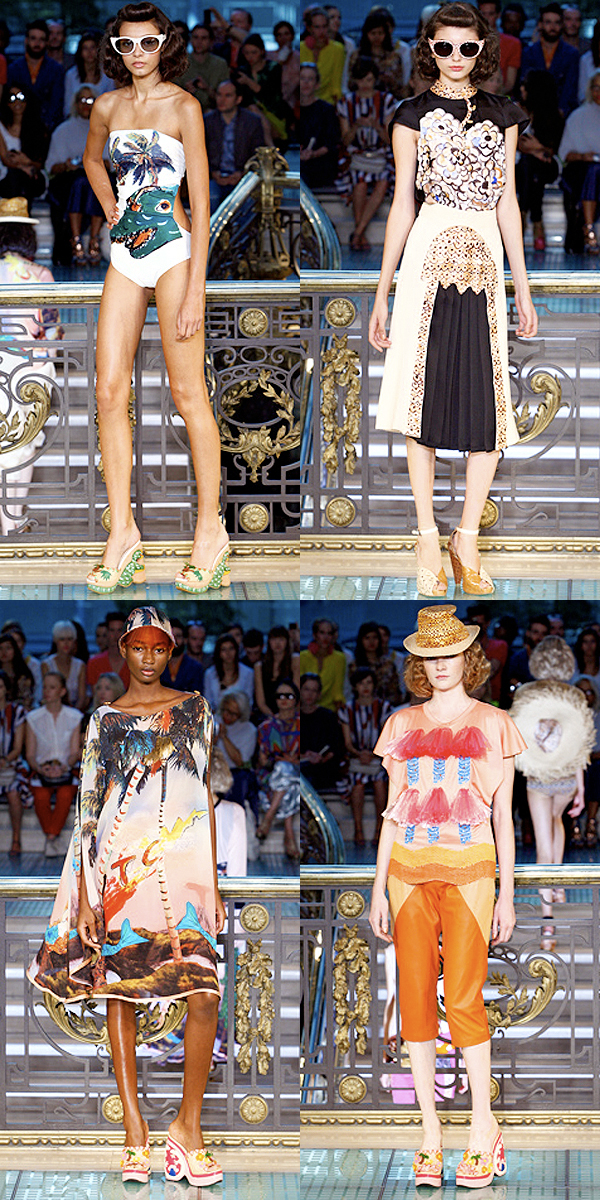 The 2012 S/S Tsumori Chisato collection is simply a glimpse of a vacation before the actual event.
Chocked full of tropical prints, hues that transposed the optic nerve resulting in a chromatic aberration and just the right amount of chic sophistication…A welcome "sight" if I may say so…Straw hats, flowy above – the – knee caftans, cat eye sunglasses, matching umbrellas, calico covered footwear, so much fun…book my trip now!!!
Is it a bit "kitschy"??? Possibly. But, there are a plethora of pieces that when added to the wardrobe will outshine even your most prized piece. Who wouldn't want to spruce up with a dash of raffia, chiffon or crochet???
It's a MUST for 2012…It's okay, take some time, let it simmer…You'll come around.