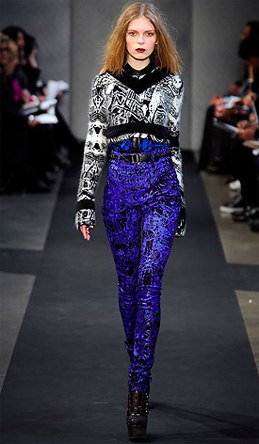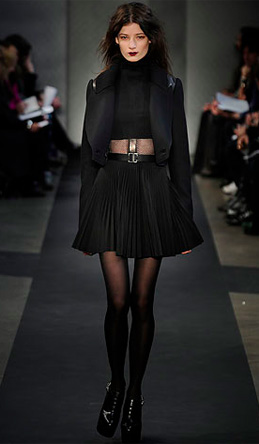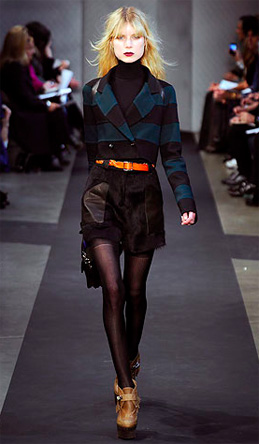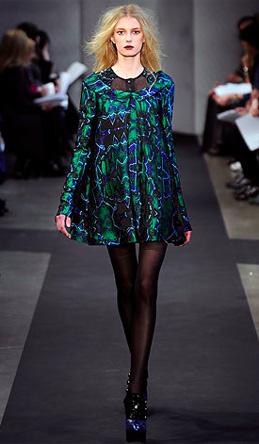 What does the Proenza Schouler F/W 2010 collection say to me? Basically, it screams…"DO NOT TOUCH UNLESS YOU POSSESS THE " Triple F" FACTOR".
"Triple F" = Fit / FAB / Fashionable
Why "FIT"? Fit because if you're wearing the skinny graffiti jeans, baby doll dresses, mini skirts or shorts, you'll be showcasing your legs. And yes….you should be fit.
FAB because the integral ingredients incurred to construct the layers of lush, woven jacquard, fur, toggles, empire waists, etc. is a recipe for triumph. They definitely tapped into the high school genre. (Varsity jackets / cheerleading skirts / sweatshirts)
Fashionable because it is perfect for their target (young, chic hipsters).
A hit for the "IT" crew!!!