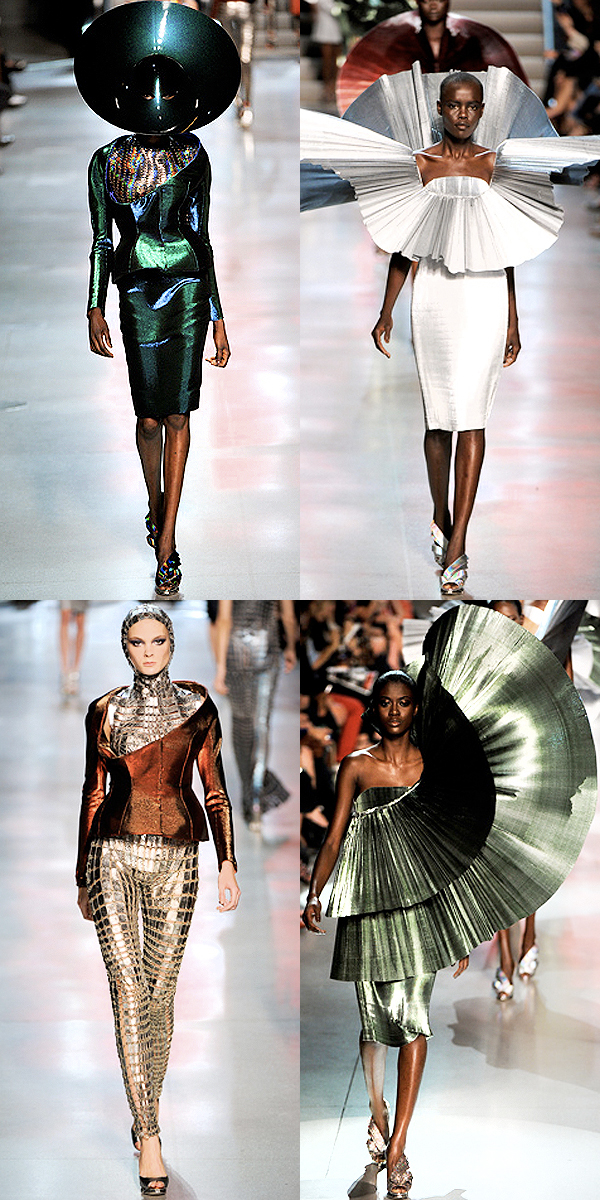 Showcasing elements of vintage PACO RABANNE concepts, Manish Arora presented a collection that was flamboyant with a tinge of restraint. Known for his "out of this universe" creations, the designer's looks for this show were similar to "Star Trek" splendor.
With the inclusion of accessory designers Philip Treacy and Nicholas Kirkwood, the show was certain to reach galactic heights!!! Infusing plastics and prismatic organzas with gems, Arora paid homage to Rabanne by incorporating re-creations of looks from the original collections and constructing body conscious ensembles with featherweight materials.
The culmination of the presentation were below the knee metallic dresses made of paper that allowed for the reminiscence of Paco Rabanne of old…Phenomenal…Preposterous, yet…Powerful.