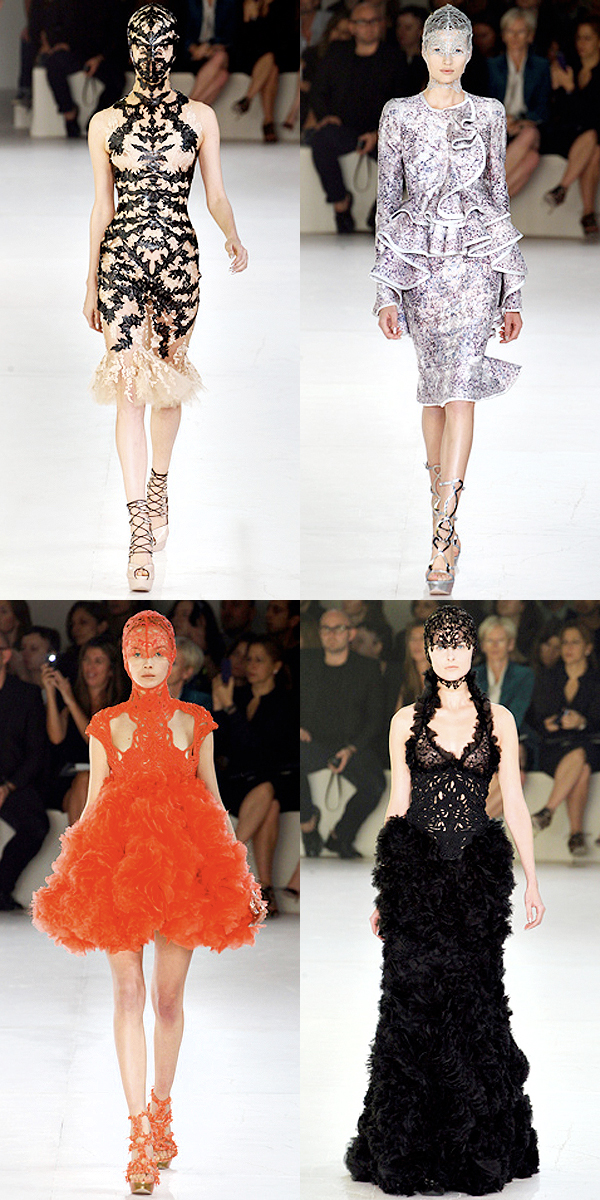 One may have thought that the successor of the "House of McQueen" would fold under the strenuous pressures of attempting to live up to the incomparable designs of its namesake (i.e., visionaire…Alexander McQueen). I have to admit, the probability crossed my mind as well…
But, aren't we all pleasantly surprised that 18 months later, Sarah Burton continues to create couture masterpieces. You don't believe??? Let's list the complexities…First, the construction of each garment is staggering!!! Then you interconnect that fact with the textiles utilized (organza, lace, chiffon, leather)…Thereupon injecting her personal virtuosity by embellishing with gold, copper and silver within the look??? The result…Pièce de Résistance.
With fabrics flowing, sweeping, rippling and rolling oh so fluently, the consensus was clear…Sarah Burton has "IT". Quoting a friend after leaving the Alexander McQueen exhibition at the MET, "McQueen is the baddest, alive or dead"…I agree, but Ms. Burton has rounded the corner and is nipping at his heels…BRAVO!!!