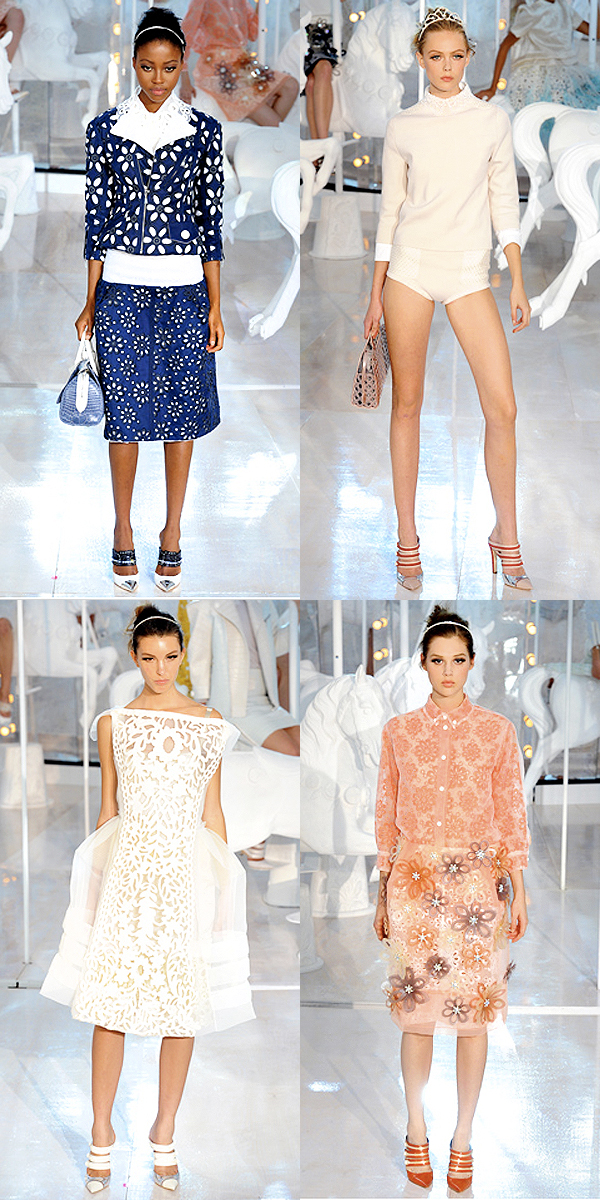 Along with the bevy of models participating in the LOUIS VUITTON presentation, Marc Jacobs invites us on another ride, via carousel.
This tour transports the masses through his panorama of a melodious, soft – hued collection, reminiscent of  care – free breezes and fresh Spring days…Don't you feel the warm comfort of…Oh, never mind, maybe that's just me…
Nonetheless, the collection is one that unveils beautiful workmanship in each stratum (ensemble, elements and accessories). Incorporating an assortment of fabric components, from exotic (crocodile and feathers) to elegant (organza, lace, tweed or crystals) to the basic (plastic and cotton nylon).
The display represents a fantasy of how beautiful life should be…light, airy, tailored and GORGEOUS, of course…

I'll say it again…Marc Jacobs…You're a genius!!! LOVE…