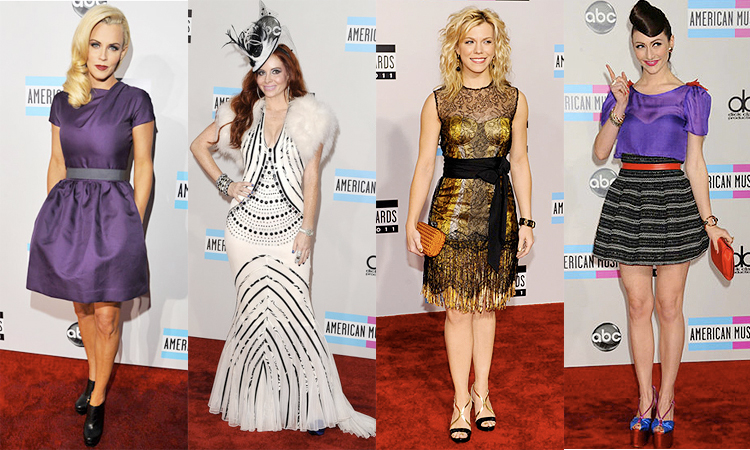 At the American Music Awards last night, nobody rocked the boat on the red carpet. There was plenty of prim and proper and an equal amount of frivolity to keep it interesting…Who hit it or should have quit it???
JENNY McCARTHY – Though often hilarious, she looked perfectly quaint and demure in her purple ensemble. HIT!!!
PHOEBE PRICE – Who?!? Yeah, that's what I thought too. I don't know who she is, but trust me Phoebe…Less is MORE. No bueno…QUIT!!!
KIMBERLY PERRY – From "The Band Perry", known for her rock and country mix, looked neither glamorous or eclectic in this frock. "Plain Jane" is not the word nor is "Over the Top". The mark was simply…Missed. QUIT!!!
AMY HEIDEMANN – The "Karmin" member looked perfect!!! Platform pumps…Horizontal patterned mini…Pops of jewel tones. Too CUTE. HIT!!!