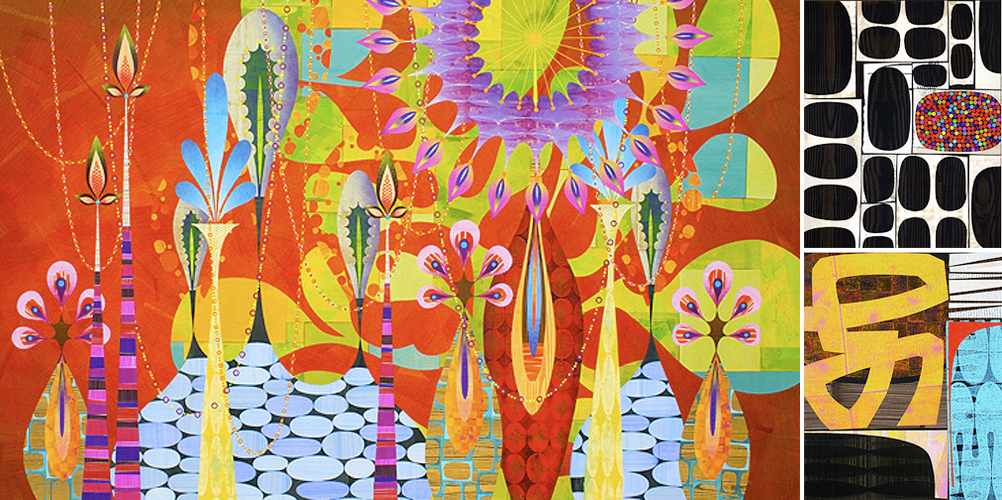 The preeminent works of artist Rex Ray is obviously striking and invariably innovative. Whether on canvas, wood, cd covers or tile his derivative signature will confirm his identity every time.
Based in San Francisco, his artisan talents as a graphic designer and painter have catapulted him to the international stage. His works have spanned from museums, exhibitions and galleries to media (Sony Music, Apple, Dreamworks, Rizzoli, etc.) and a tile collaboration with Modwalls.
The creation of abstract collages, print works, paintings and photography have a contemporary feel with hipster refinement. LOVE!!! LOVE!!! LOVE!!!