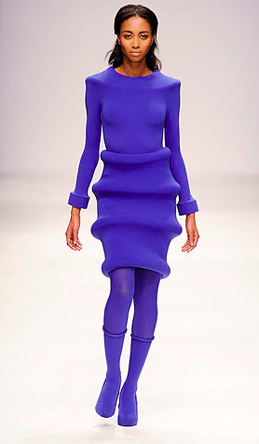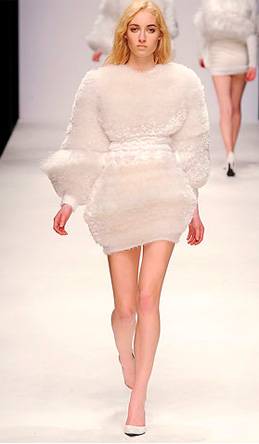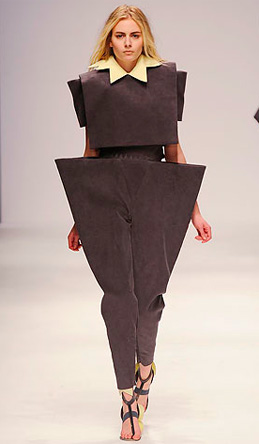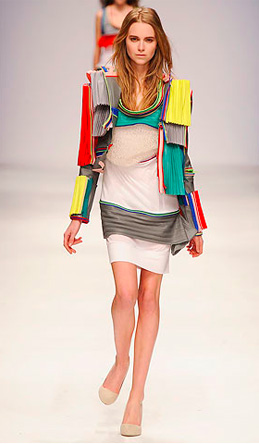 The Central Saint Martins presentation showcased the 2010 graduation class and mirroring the diverse culture mass were equally diverse designs.
The simple proliferation of collections that contained geometric, 3 -D and the most minute details to a vast display of different fabrics was a treat.
To view the array of numerous creations from the mundane to the extraordinary was a look into the fashion designers of the future.
And the future is BRIGHT!!!!