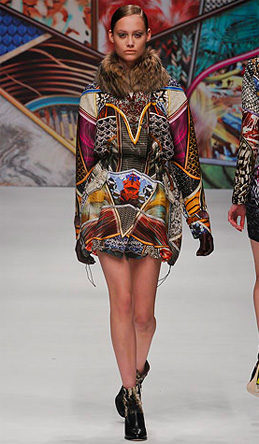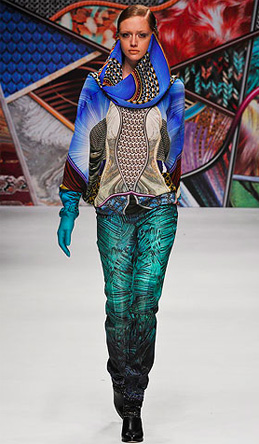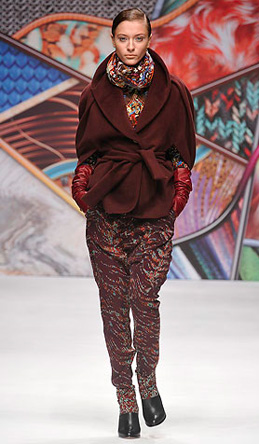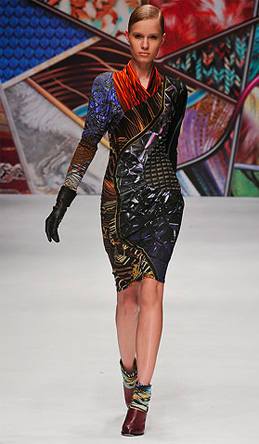 Honestly, Basso & Brooke NEVER disappoint when it comes to their interpretation of color and pattern within their fabrication. This collection travels the full gamut of the chromatic spectrum.
If we focused on the clothing design alone, the team keeps it simple and straightforward. Jackets, jersey dresses, coat dresses, trousers, etc.
Although they do create aspects that draw your attention, like the SUPER high collar on the "AVATAR" piece (my name for it, not theirs:)….Or the fur collared parka inundated with elaborate fabric details.
LOVE…..