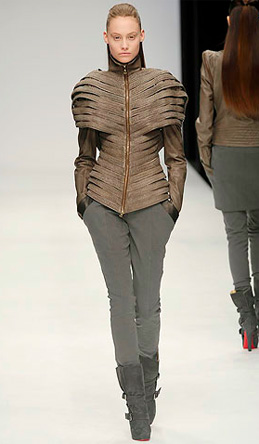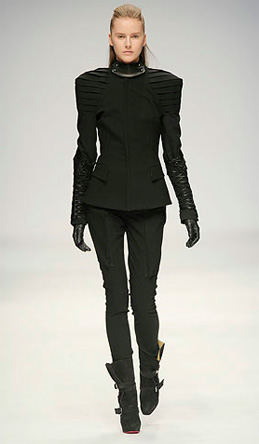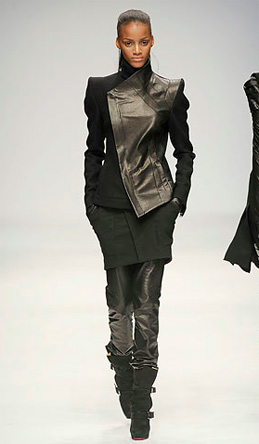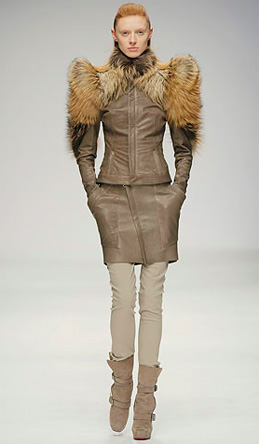 Shoulders…Shoulders…Shoulders…
That is the focus of the Todd Lynn collection. No, these are not as severe as the 80's shoulder pad mania (okay…maybe a couple looks are over the top), but it is a conforming revamp of the original.
Of course, the fabrics coupled with the enhanced element is deemed a bonus, leather affixed as inserts, intricately woven or braided within the garment, in black and cafe au lait, not to mention, wools, jersey, furs (fox)…….
Strong, Provocative…Androgynous.