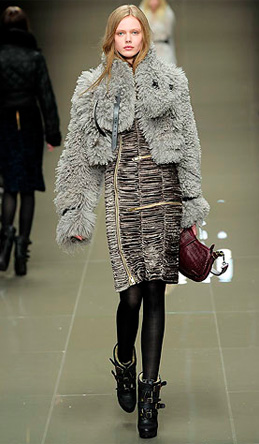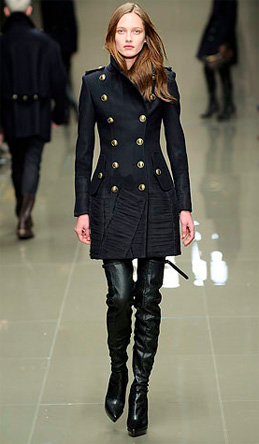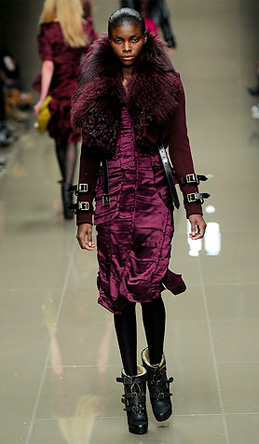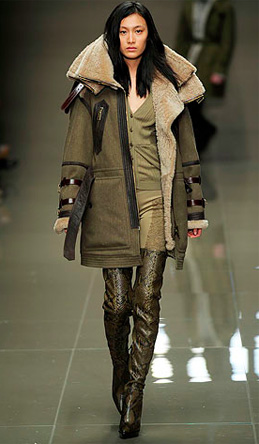 Military…A restoration of the Aviator jacket to be direct….That was my first thought when viewing the Burberry presentation.
Shearlings – parkas, overcoats (cropped, long,etc.), double breasted fitted jackets detailed with gold, leather arm strappings, large buckles and even colossal collars that will unquestionably maintain your thermic meter.
With ALL certainty….The outerwear is truly the "MUST HAVE" from the show!!!
Although, for me, the thigh high boots are definitely on the "Dossier Dibs" list and let's not forget the grey cropped shaggy number.
STELLAR!!!