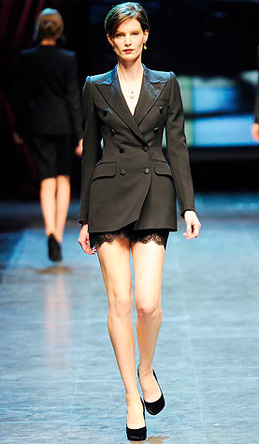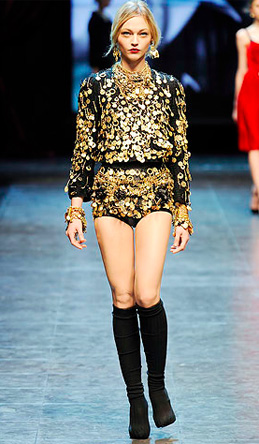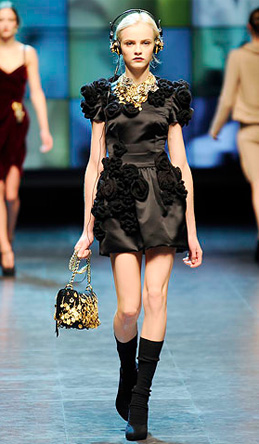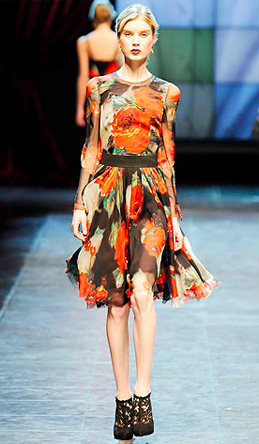 The Dolce & Gabbana show included a taste of everything. Business blazers, frilly frocks, embellished endues and apparel arrayed with appliques.
The show directed your attention to the, dare I say, "Meat and Potatoes" of the matter….The basics that are applied to create a collection that will attract the masses and SELL…..That is the bottom line. RIGHT?
Well, the design team nailed it by providing their die hard fans with pieces that transcend from day to evening and, in bona fide Dolce & Gabbana fashion, also included several that will attract the rubberneckers…..
After all, isn't that what they do anyway!! : – )