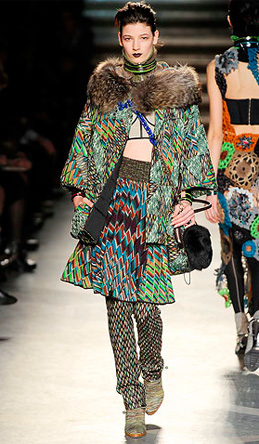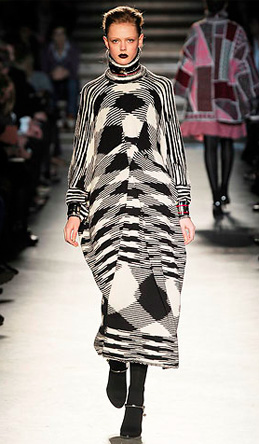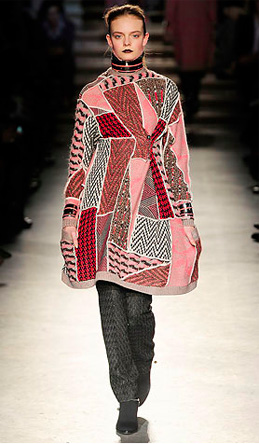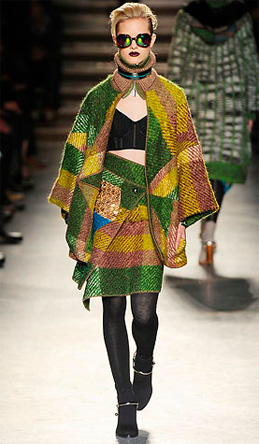 The Missoni experience is just that…An EXPERIENCE!!!
With a cataclysmic display of color and pattern, it is an absolute treasure…..Being a zealot and respecting the art of intricate weaving and the confluence of color detail, I find it splendid.
The collection yields caftan like coats, parkas (the fur collared is my favorite), wraps, capes, etc. I also acknowledge and appreciate Missoni's inclusion of multifarious cultures and epochs when designing which captivates the buyer and always cultivate in sales.
Everyone (in fashion) are usually drawn to certain eras….Well, all my fashionable friends are anyway…. : – )