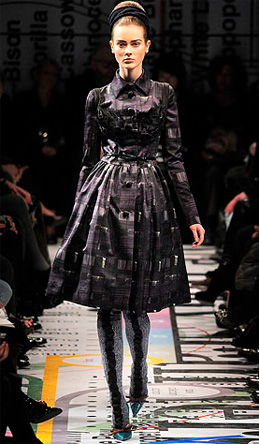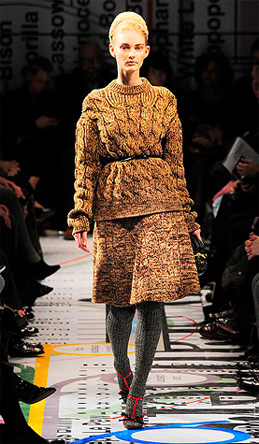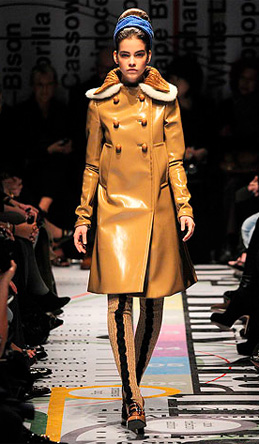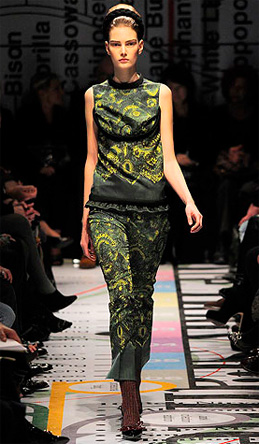 FINALLY…A collection that showcased the figure, in a different way.
It's been a loooonnnng time since I've seen models strutting the catwalk that actually had shapely physiques. VERY refreshing…In turn, the collection was equally stimulating.
Channeling the fifties and sixties, the exhibition includes the infamous A-line skirts, capris and double breasted coats of the time. Considering the compilation of textiles derived (tweeds, knitwear, patent leather, embroidery) there is so much to choose from for the Fall.
And luckily, due to the construction, they're wearable and comfortable (for us hour glass girls), without extending our detox and starving ourselves for an extra two weeks.