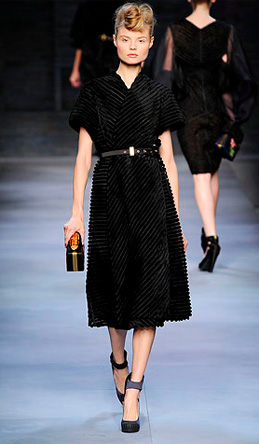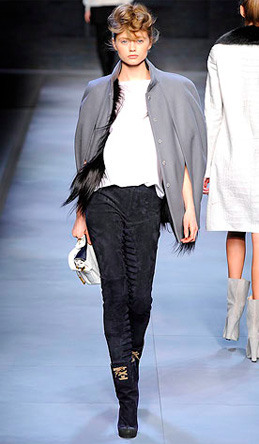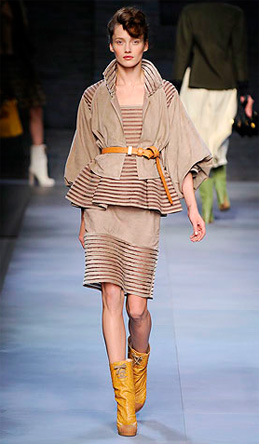 Everyone knows that season after season, Fendi is synonomous with sophistication. Ensuring not to disappoint, this collection mirrors that sentiment…..
The designer honed in on the pure and simple. Basic colors, tan, grey, navy, dark yellows steered the collection toward demure lines.
Gorgeous swing coats, skirts, and undulating bodices constructed from shaved fur, organza, suede, shearlings, etc.
Straight laced fashion…What more could you ask for?
How AVANT – GARDE!!!!