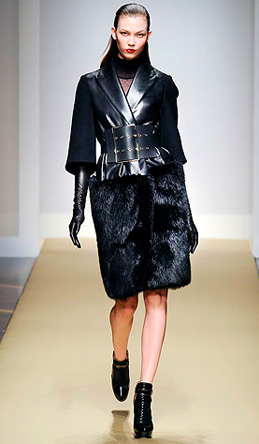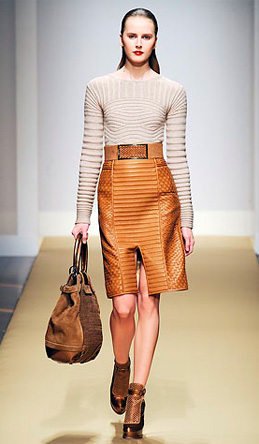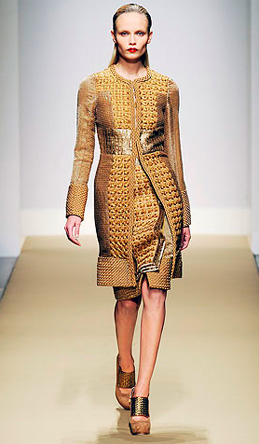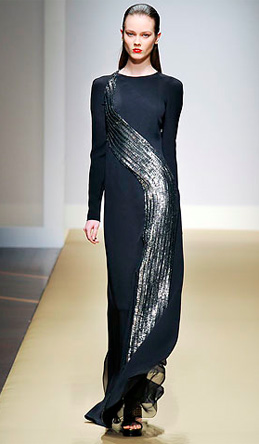 Sometimes things are better left unsaid… Just gaze, admire and respect the sheer craft of what you're witnessing…..
Well, I would usually do that, but since I'm speaking fashion, I must comment on the Gianfranco Ferre collection.
The pure glamour of the presentation is breathtaking. And, since I've covered sooooo many collections, I've mentioned details here and there, but Gianfranco Ferre has upped the ante…..
Sequins, woven leathers, chiffon (of course)…. And, to their credit, it bears a minimalist feel.
But look more closely and you'll become what I am when it comes to sights such as this…A GAWKER… : – )
BEAUTIFUL!!!