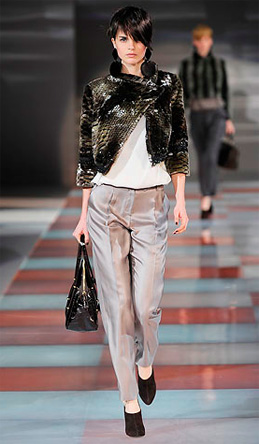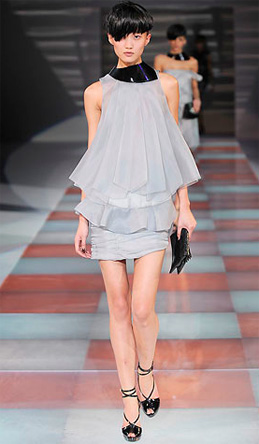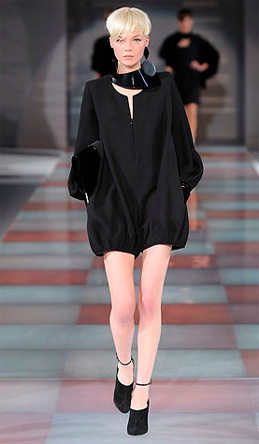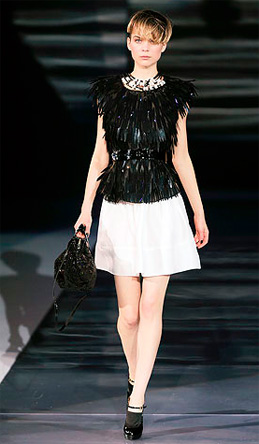 This presentation is extremely fun, flirty and filled with the most charming selects.
Chiffon, paillettes, fur, all draped with distinction. With a hint of shoulder pads and pleated trousers (yes…You read correctly…talk about a blast from the past!!) Well…I believe the pleats are here to stay…for a while anyway….

The color palette is a commingling of muted tones, which is conducive to the brand, but the devils in the details. The fine points being Lurex furs etched in a tartan design, embellished garments drenched in paillettes and layered fabrics that are light as air and seemed to flutter down the catwalk.
Lovely….Enchanting….Emporio Armani.