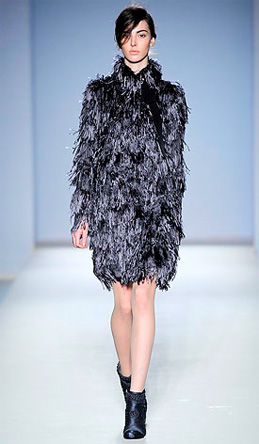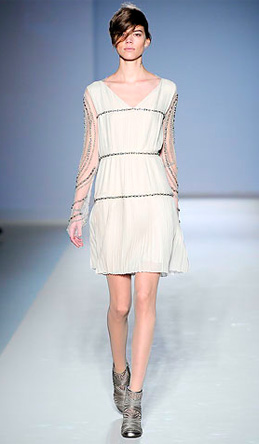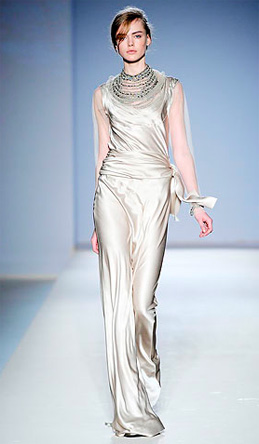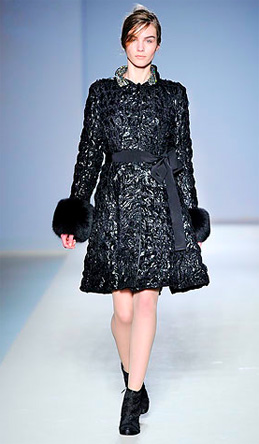 The Alberta Ferretti collection is a true marvel.
It exudes a very chic innocence with a hint of flair. Whether featured with embellishment or within the construction of the garment, it's transparent opulence is gratifying.
The draped gowns seemed effortless, feathered and fur trimmed topcoats, a flurry of frocks beautified with intricate beading.
Quintessential Symmetry…"GORGE"!!!