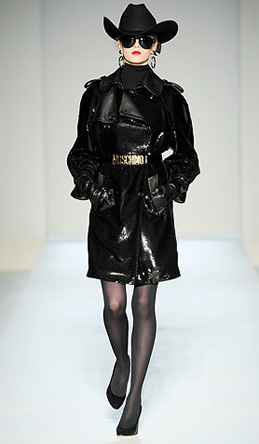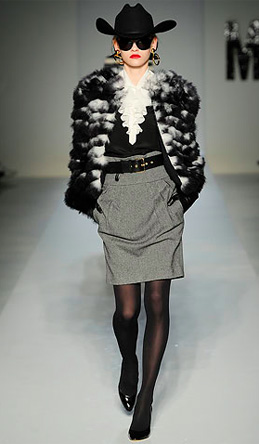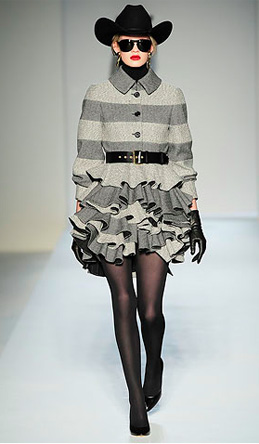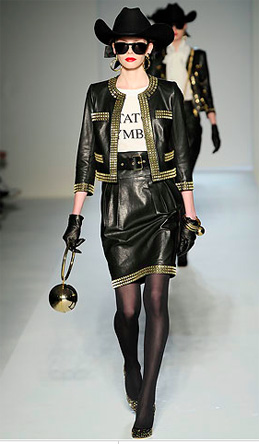 Moschino…Moschino…Moschino….
Fringe jackets, ruffles, cowboy hats, adorned in gold accessories….Naturally, I love it.
Of course, it's not the simplistic route of other designers, but when has Moschino EVER been simplistic?
The brand incessantly pushes the envelope and makes a statement.
Notable pieces that would surely get a double take strolling down Fifth or Madison Avenue are the studded leather suit, double breasted trench, the "Earring" dress (as I would call it) and anything fringe….

But, this is fashion and sometimes, that's what it's about…Possessing that one piece that will turn heads. Right?!?