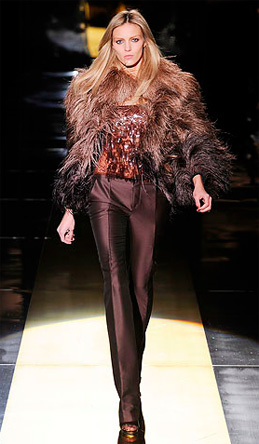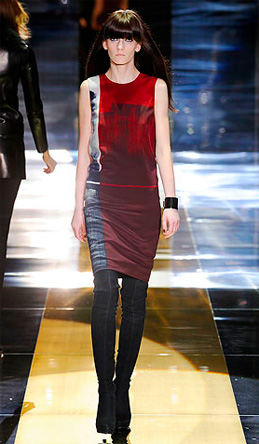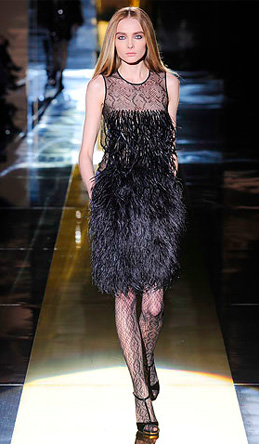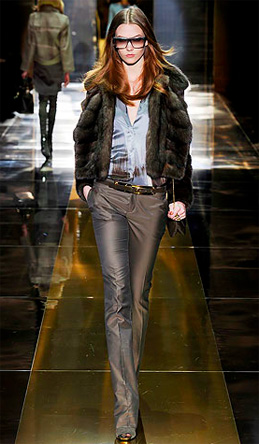 Who doesn't adore GUCCI?!?
I remember, while living in Milan, I thought everybody dressed as though they had just stepped out of an ad campaign…And at that time, Gucci was at the top of my "MUST HAVE" list.
It still is, of course, and the reason is prevalent in their current collection.
The color palette ranges from soft whites to rich gem tones, graphite greys, black and is sprinkled with graphic detail by incorporating various prints.
The well tailored belted slim trousers, cropped fur lined jackets, dresses layered with feathers, ultra cool (above the knee) boots (definitely on the "Dossier Dibs" list) and on and on and on….LOVELY.