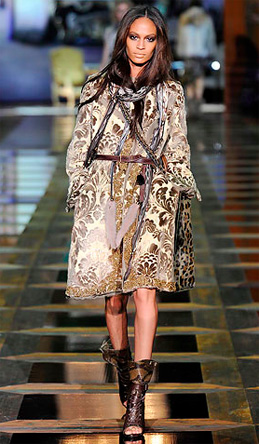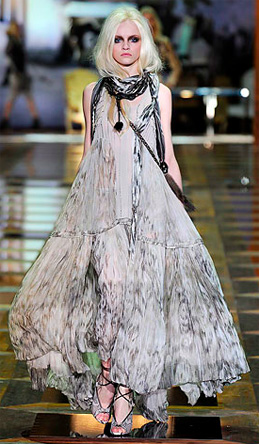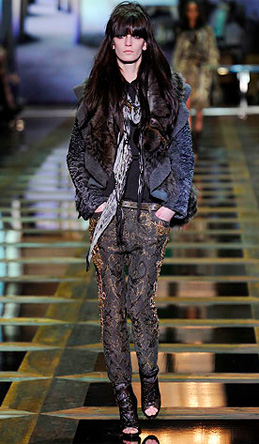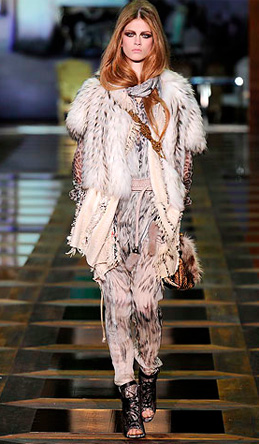 Muted animal prints, leather brimming with stud detail, brocade….YES…BROCADE!!!
Only Roberto Cavalli could reintroduce the latter and make if massively cool. BOHO cool, to be exact….
The collection, as a whole, looks comfortable and uncomplicated. Which is a GREAT thing!!! Now, how many times have you equated fashionable with comfortable? It's almost non – existent….
Mr. Cavalli honed in on necessities and tweaked them with unique fabrications that pique the interest. The ultra light pieces were even more appealing with the presence of layering in the presentation.
LOVE!!!