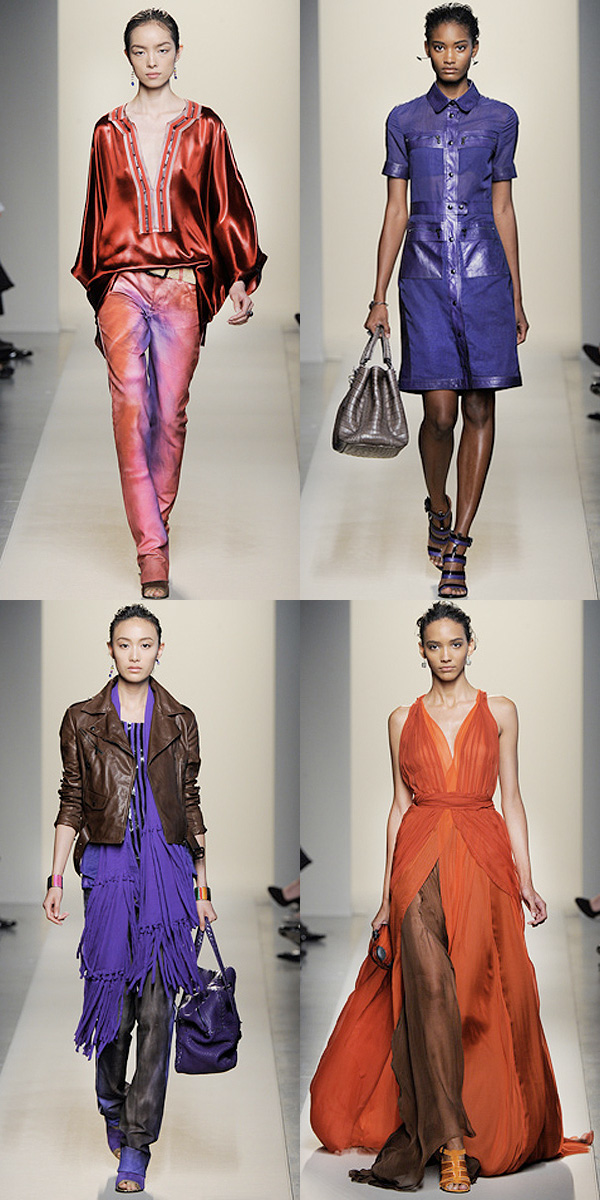 Whether it's the reminiscence of the fashion palette of  yesteryear or paving a new memory, BOTTEGA VENETA is one that doesn't disappoint. Each presentation is ALWAYS an eye catching, show stopping foray of intrinsics that warrants more of the effortless beauty of each look.
This collection, inundated with hues (verts/ saffrons/ violets/ mahoganys/ vermilions), also introduced a new component to the BV portfolio…Jeans. Infused with several gradations of different washes, the inception of the daily wear for most humanoids seemed alien on this premiere runway, but they flowed with ease and fit so well…Like most jeans do.
There were also the mainstays, gorgeous gowns, cultivated tailoring and exotic skin (ostrich/ lizard/ crocodile, etc.),  intricately woven handbags in vibrant colors. GORGEOUS!!!